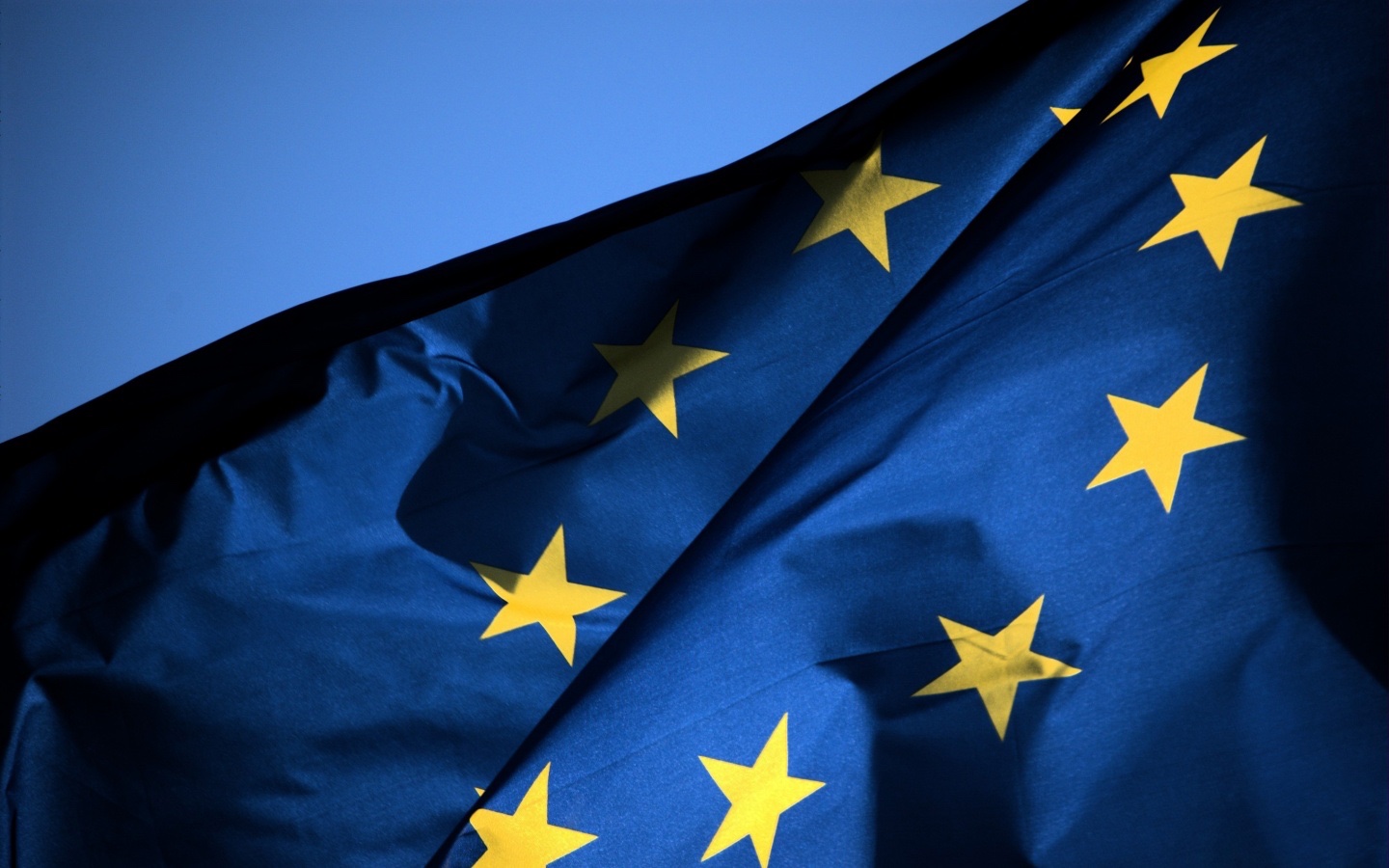 Welcome to eurohost.com


Services
Personal website hosting
The best choice for starter or low-traffic websites that receive less than 100,000 monthly visitors. Fully-featured hosting plans with unmetered disk space and data transfer are ideally suitable to host a Wordpress blog, a website created with Site Builder, or a pure HTML project.

more info
Business web hosting
Additional power is brought with hosting plans for business websites. The ability to process simultaneous requests by multiple PHP/CGI handlers in parallel brings enhanced performance and essential improvement of browsing experience which is vital for a website that generates web pages dynamically.
more info
Semi-dedicated hosting
EuroHost's innovative technology combines standard DirectAdmin web hosting and container-based private servers that allows maximum performance for applications that require large amount of dedicated resources. The whole experience looks like managing a regular hosting account, no additional skills required.
more info
Technology overview
Our infrastructure is built of quality components to provide web hosting service of the highest level.
Connectivity
Multi-homed network with DDoS attack protection
Network appliance is located in several state-of-art data centers in Germany. Redundant multi-gigabit connection to the Internet delivers superior browsing experience to website visitors. Each of data centers is equipped with Arbor® and Juniper® DDoS attack protection hardware that not only effectively mitigates common attacks, but precisely detects and distinguishes between malicious packet flows and legitimate traffic.
Performance
Load balanced cluster
Unlike other hosting providers who serve their entire customer base from single overloaded server, we spread the load over the custom-built scalable cluster of servers. Hosting platform is divided into several sections every of which, working separately of each other, is dedicated to run it's own service be it web server, database server, or DirectAdmin interface. This approach allowed us to eliminate "the first byte problem" when a web visitor could spend several seconds waiting for website to reply.
Storage
Fail safe distributed file system
Data integrity is guaranteed by using multi-node cloud file system instead of regular server-mounted hard drives. Each stored file exists in two copies on distinct nodes in the cloud so that in event of hardware failure survived copy is propagated to another healthy node thus preventing data loss. File system scales by simply adding storage nodes that we periodically do to prevent resources shortage. This way we solved the problem of offering unlimited disk space which is technically impossible with regular server attached storage.
Security
Always up to date
In addition to monitoring common threats, we are focused on zero-day security. While server software upgrades automatically once vendors release updates, we constantly and closely attend to web activity in order to implement security solutions before particular vulnerability spreads across the Internet. Not to mention that our systems are fully protected from recently discovered Meltdown and Spectre vulnerabilities.
Key features included in all hosting plans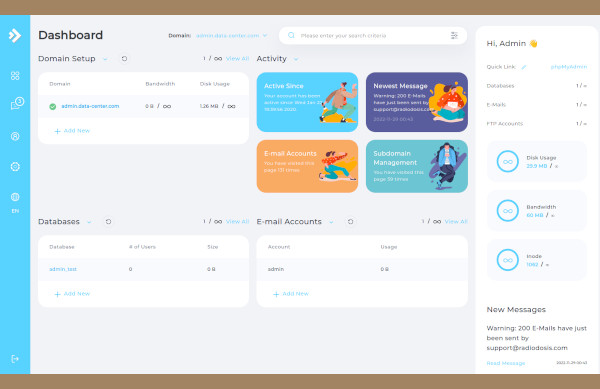 DirectAdmin
Web based control panel
DirectAdmin has became web hosting industry standard in last years. It provides robust interface accessible from any browser to manage all services of your hosting account.
view DEMO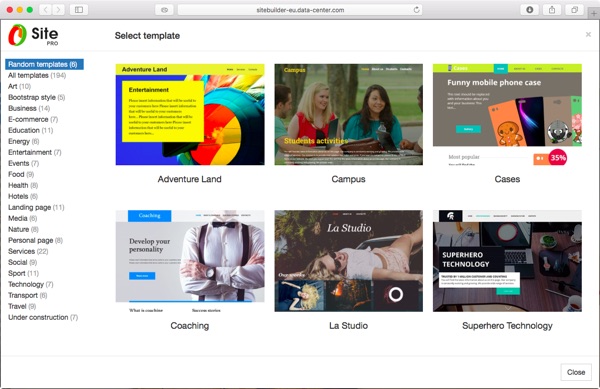 Online Site Builder
create beautiful website in minutes
No coding knowledge or special software is needed to create a stunning website. Choose one of hundreds pre-designed templates and customize in your browser by simply dragging content blocks into their place.
view DEMO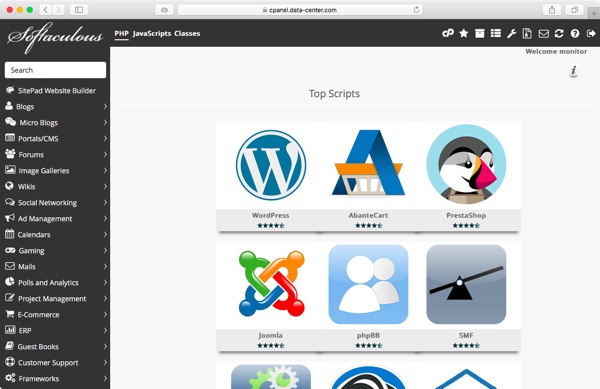 Automated Software Installer
install any application with a few clicks
Installed software works out of the box. No additional configuration required, everything is done automatically. In addition to automated installation, applications can be automatically backed up and upgraded.
view DEMO
Build your online presence within minutes.
EuroHost is proudly powered by: